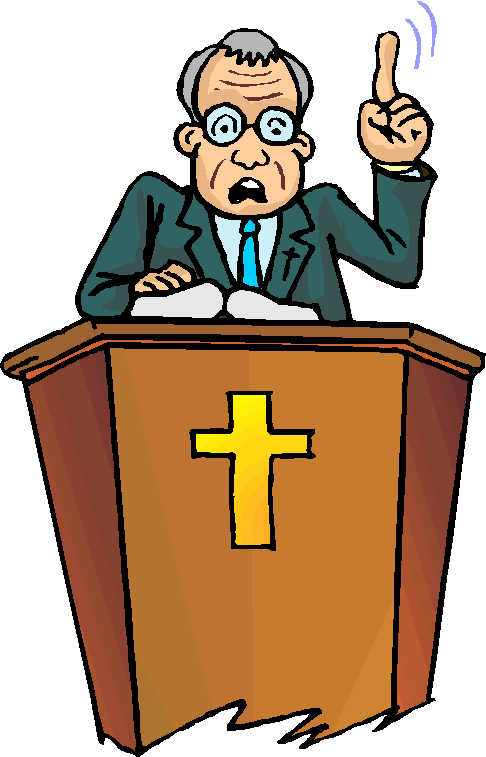 We have all read them. Fiction that preaches a message that just makes us want to toss it into the nearest recycling bin.
Otherwise known as Agenda Fiction.
And AF should be avoided like the plague.
What is the purpose of good fiction? To entertain and to so thoroughly draw a reader into the center of the story they never want to leave. To provide an escape, a chance for release for the reader. When we read a book, none of us want to be bashed over the side of the head with a message that is well... obvious.
"Preachy" comes in many different forms and all of them can be fatal to our fiction's shelf life.
Ways of being preachy:
~ A gospel/ salvation message that is tacked on, that has not grown organically from the story.
~The author has an agenda that they
must
get across, and thus come across as a pushy argument instead of entertaining fiction.
~Everything always comes out the way the author wants. They have set up an agenda and then to make sure it always comes out their correct way, do everything within their power to make it happen, even if it doesn't make sense for that character to do that.
In short, like I said above, all preachy fiction is
agenda fiction
.
It is true that when we start a story we have an idea of the message we want to get across to our readers. And that is the joy of writing in the CBA market. We can talk about our faith and show the love we have for our Lord and Savior Jesus Christ, but the truth of the matter is, it has to make sense. I have read book after book that is agenda driven fiction for the word of God. A salvation message after salvation message meant to draw the reader to Christ, when all it does is push them away, because it isn't real.
Fiction has to have believability to it. It has to make sense and before you can have a conversion scene, you must build that character up. Make him or her aware of their spiritual depravity.
Then
give them the full benefit of a good sermon. But even in that moment, you must be careful to not preach. There doesn't need to be play by play scripture of the full conversion experience, in fact you are going to get across to the non- Christian reading this a lot better if you
show
the character after his transformation and his obvious change of attitude.
Think of it this way: who do you know has walked into a church for the first time in their life, with no spiritual training and bent their knee in the first service? Not. Many. And your readers know it.
I heard this story once: an Christian author was trolling the web, visiting chat rooms and came across a non-Christian chat room about a recent best selling book. And one of the visitors was talking about a preachy section in the novel that thoroughly disgusted them with the author's hidden agenda, that wasn't so hidden. The readers thoughts: "Gag me with a spoon!" (this was a secular book).
The reader
always
gets it. Every. Time. They cannot be fooled. Don't think they can.
So how do you fix those trouble areas, those areas where you really want to teach something to your reader about the value of life or the importance of salvation?
You give them an opposing character. If your character is against abortion, give them a counter character that is pro-choice. Show both sides of the issue, but in the end make it clear that pro-life is the only answer. Don't debate the character, let the reader do that within their imagination. They will get the point and understand the message you are trying to get across.
But you still might be thinking, "But this is what my story is about, I have to tell my reader this!"
Then write non-fiction.
Seriously.
Agenda writing should only be for non-fiction. If you are set on getting a message across to your reader that you have to
tell
them what you are trying to get across, then you shouldn't be writing it. A reader needs to walk away from the read, good about the time they have spent, but if you have spent that entire reading time trying to argue with them over an issue, you are just going to push them away.
One of my favorite historical authors is Siri Mitchell. Every time I read something written by Siri, I learn something new. In
She Walks in Beauty
, Siri made it very clear that the custom of corset wearing was killing the women who wore them. But she didn't preach at me. It mattered to the story, it played a vital role in the heroine's health and the course of the story. I understood and loved it. She didn't preach at me, she let me see what was happening to the character and in that, I willingly let her take my hand and lead me on that journey.
So often in agenda fiction we tack the message on and hope it sticks. And in the CBA market we do have the freedom to show the Christian viewpoint, but we also have a greater responsibility to make sure we don't push readers away. This plays into showing not telling. Tell your reader your argument and you won't get very far. Show the reader the message behind your fiction and you will grab them every time and here is the greatest part of all: they won't even realize they are being taught something new until they close the book and think back on the story. The shocking realization that in their entertainment they actually learned something will take them completely by surprise. And you will have succeeded.
So, I had preachy fiction in my first novel, (thank goodness it is now warming my mattress), but what about you? Or have you read preachy fiction (no titles please), what did you find distasteful about it?